Get the FULL Mushroom Experience 
Our Best-Selling Bundle includes our TOP 3 Best-Selling products

With our Best-Selling Bundle you experience benefits of 7 species of mushrooms + wild ginseng
All products in our Best-Selling Bundle support enhanced focus, energy, & immunity
This specialty pack is the ideal way to start experiencing the benefits of legal medicinal mushrooms.
Included in the bundle:
1x Cognition Coffee ($19.99 value)
Cognition Coffee fuses wild Lions Mane & Chaga mushrooms with specialty dual origin high-altitude Honduras & Brazilian coffee beans. 
Creating a nutty and chocolatey, gourmet, cognitive, mood enhancing beverage.
 1x 7 Species Blend ($29.99 value)
Access wide spectrum of vitamins and nutrients with 7 medicinal mushroom species.
7 Species Blend contains Lion's Mane, Cordyceps, Reishi, Maitake, Shiitake, Chaga, and Turkey Tail - all of which support immunity and general well-being.
 1x Focus Blend ($34.99 Value)
Experience a surge of concentration and energy with our powerful nootropic Focus Blend. 
Focus Blend consists of Lions Mane, Chaga, Reishi, Cordyceps, and Wild Ginseng -  all world-renowned brain-boosting supplements conveniently packed into one bottle
Order now for 34% discount and free shipping.
Regular price
$84.97
Sale price
$59.99
Unit price
per
Sale
Sold out
Share
View full details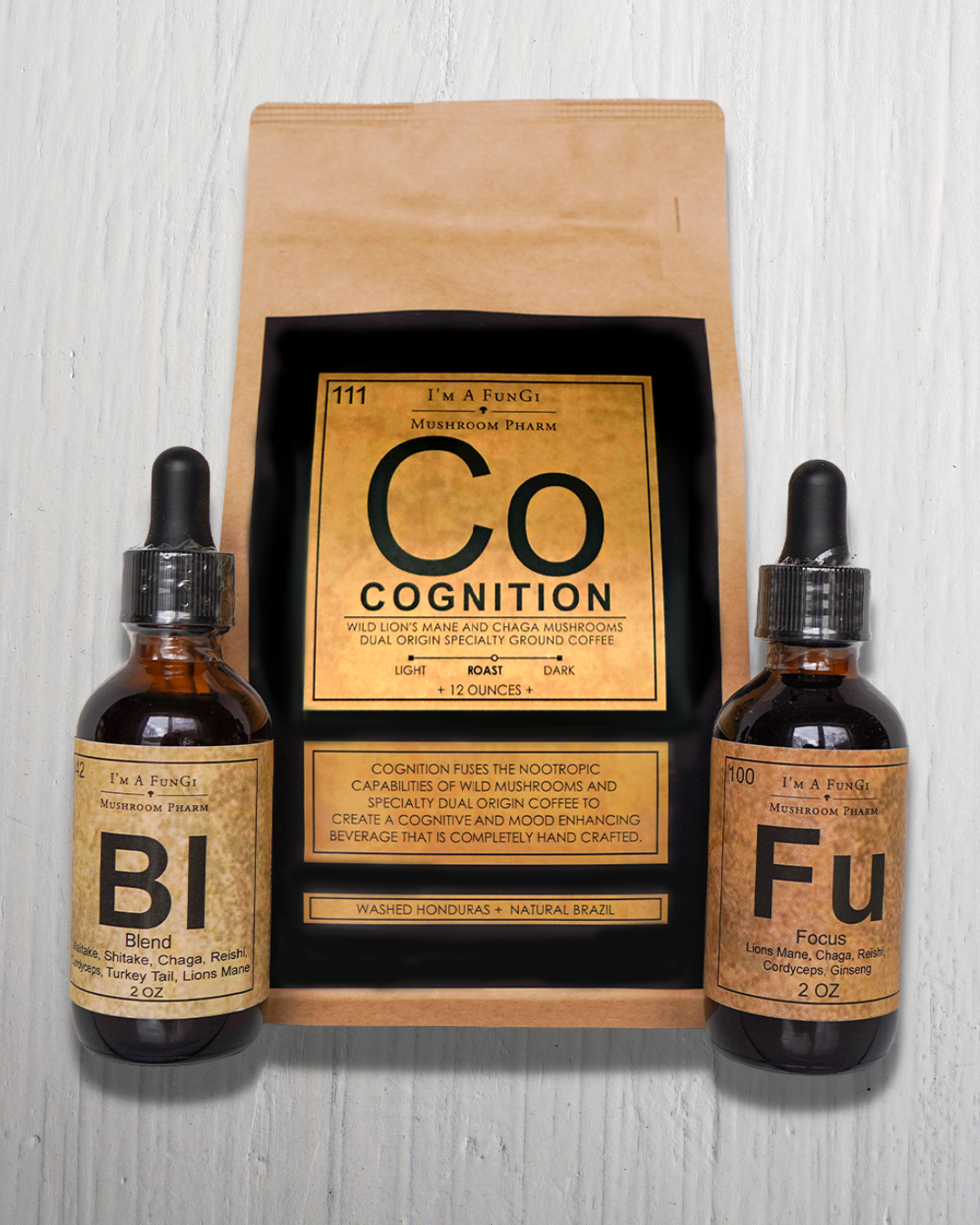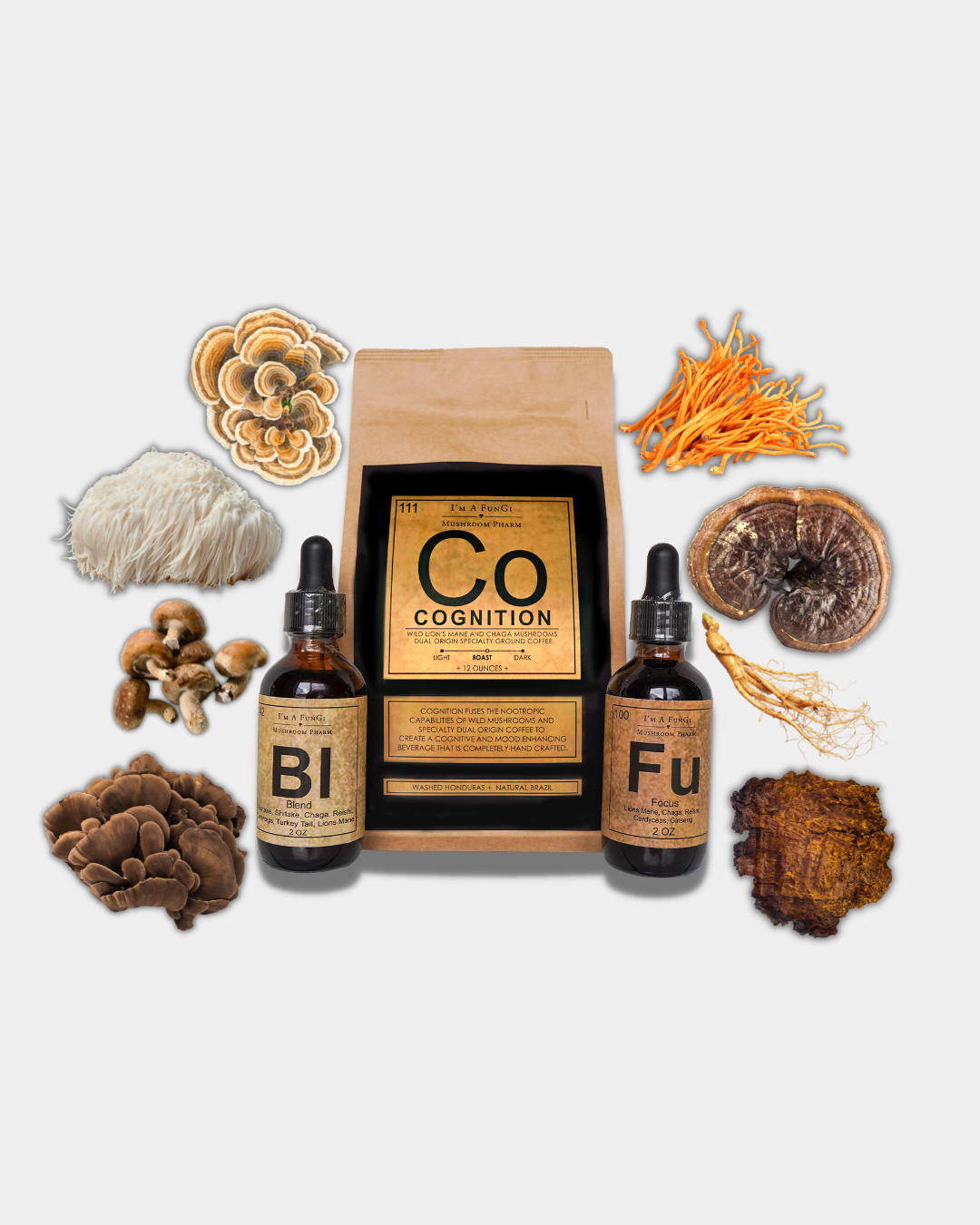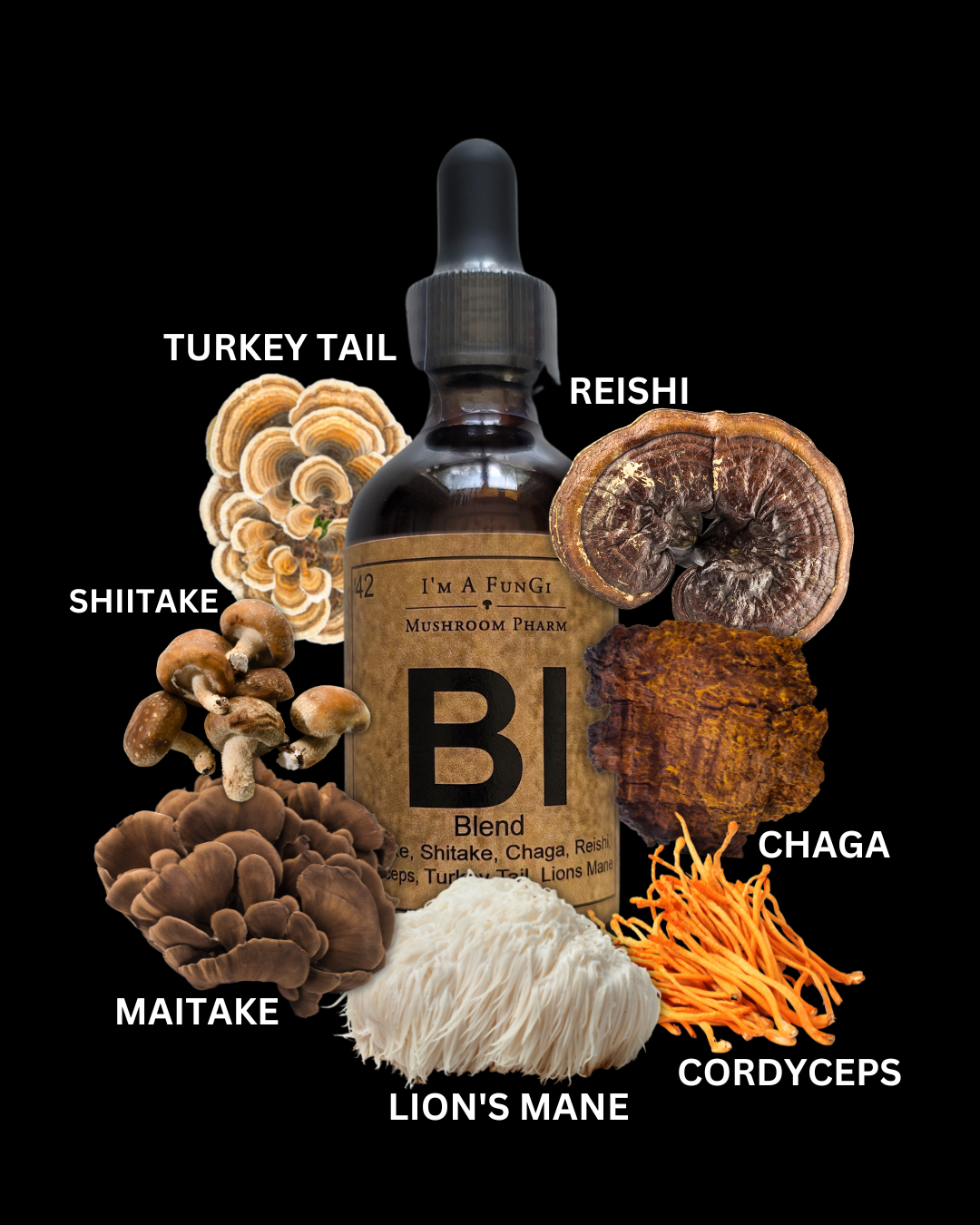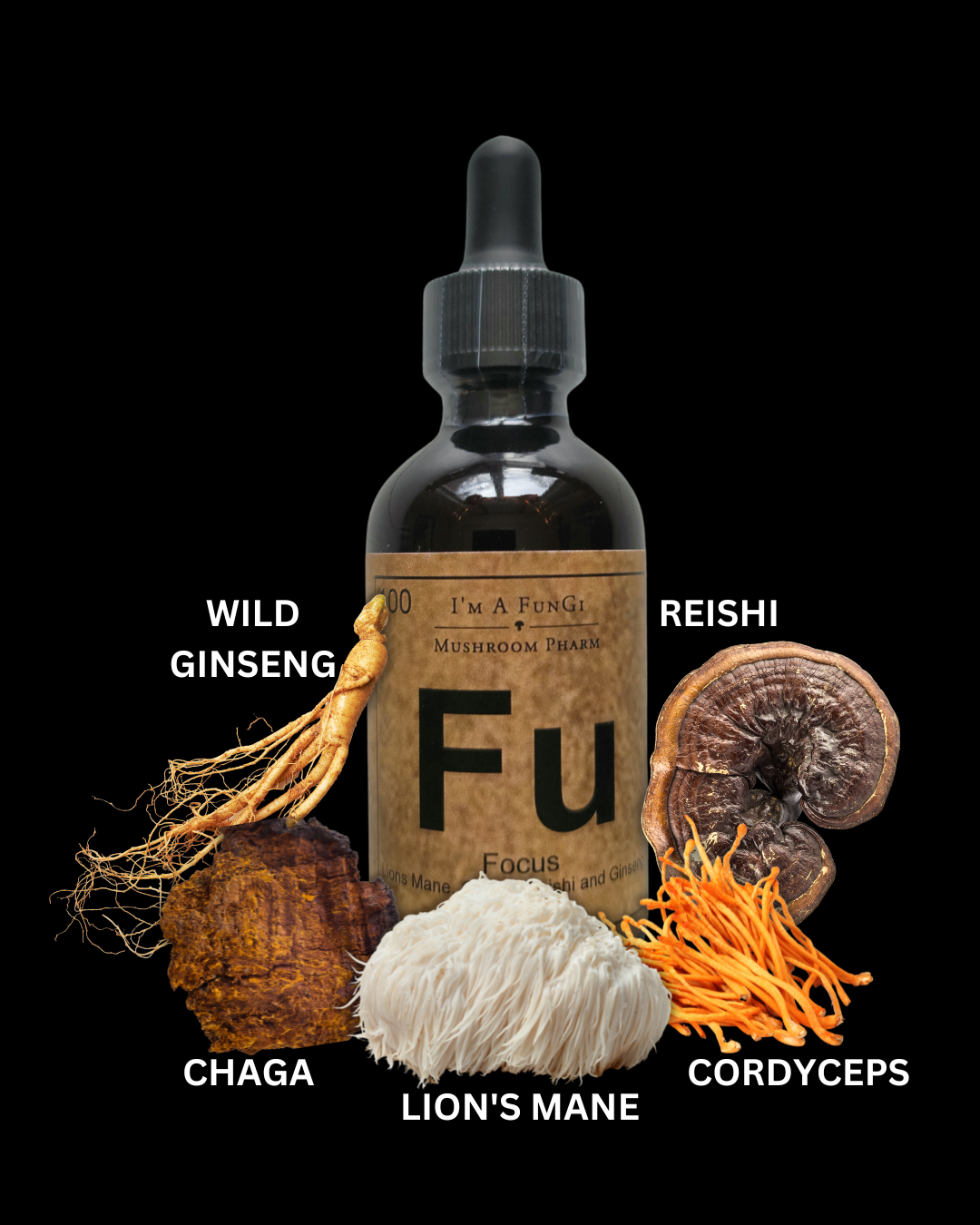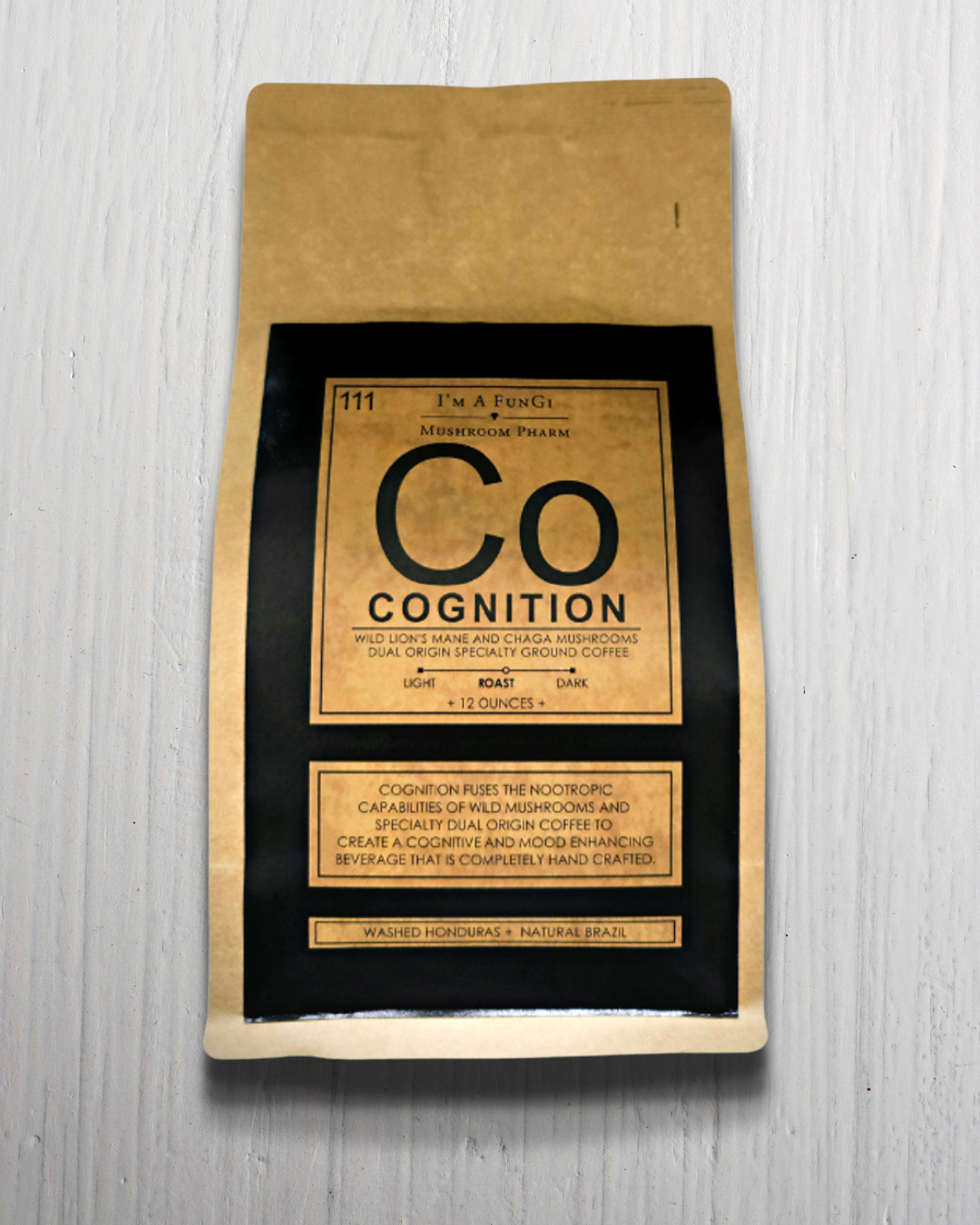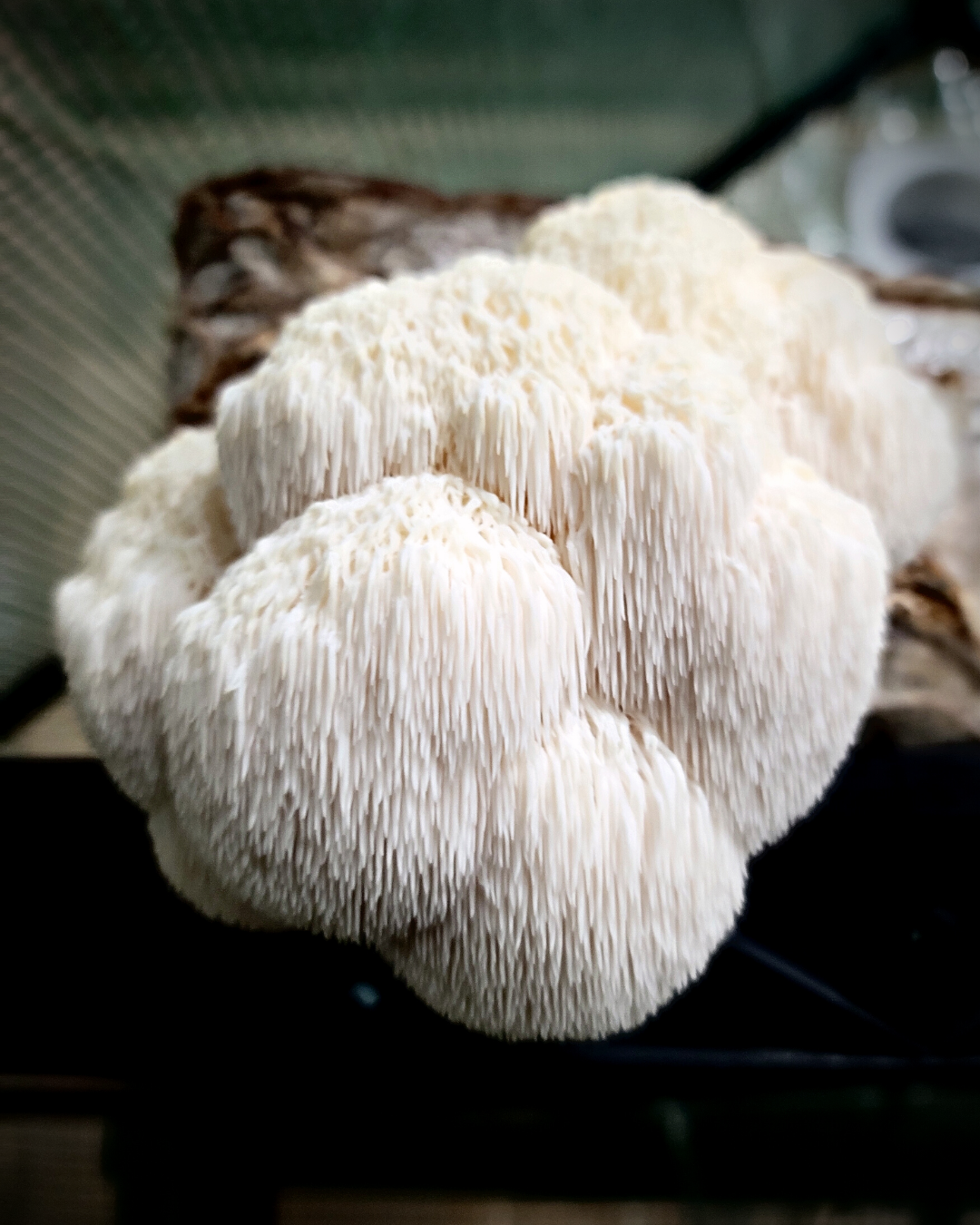 Our Best-Selling Bundle provides you diverse benefits.
Our Best-Selling Bundle connects you to
7 species of wild foraged, 100% legal, gourmet mushrooms +  wild harvested Ginseng.
Scientific studies have linked the compounds found in our Best-Selling Bundle to health benefits* including:
Support immune response
Reduce anxiety and depression
Improve brain cognition & focus
Lower blood pressure
Reduce risk of cancer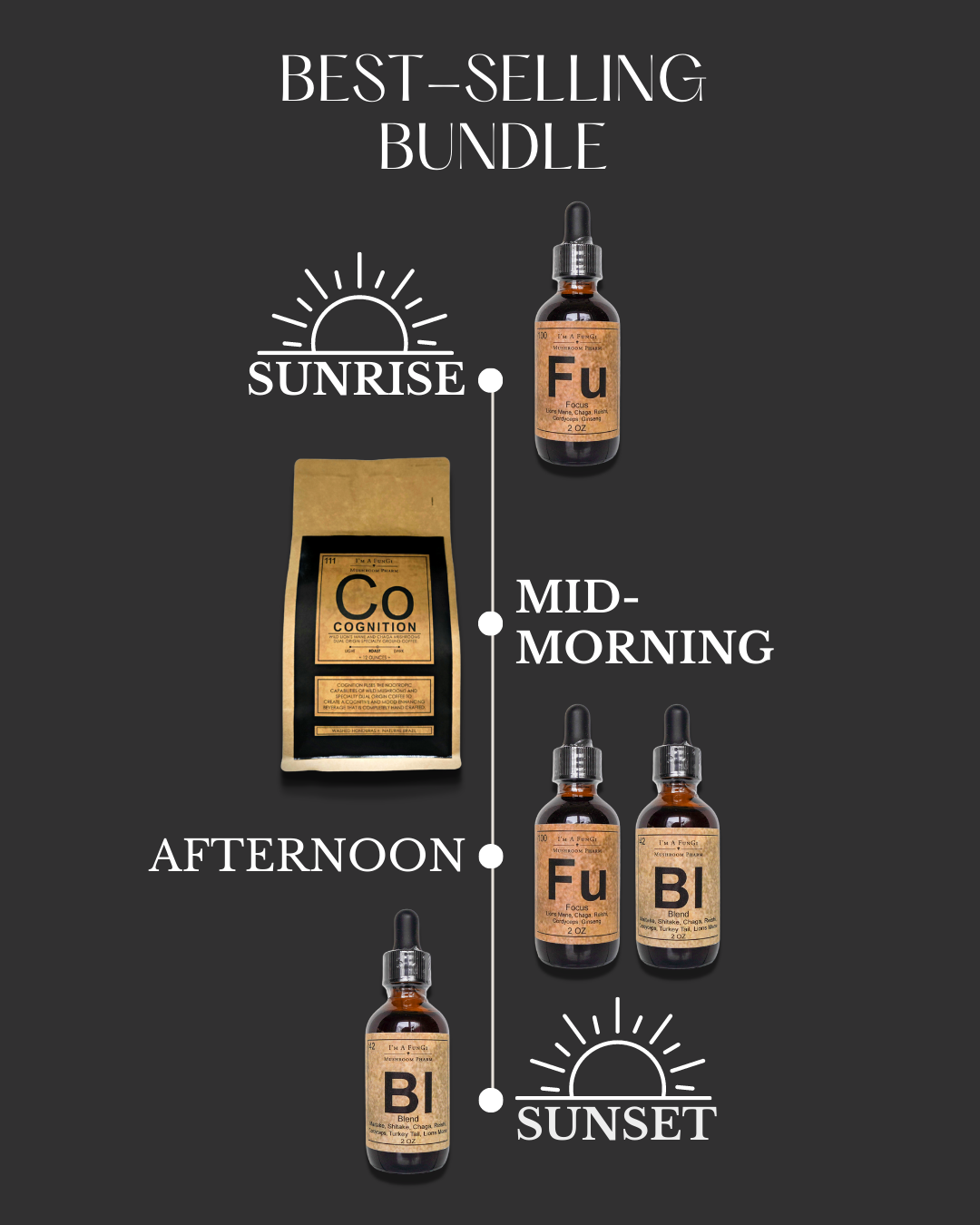 Our Best-Selling Bundle supports you sunrise to sunset.
Our Best-Selling Bundle has you covered AM-PM!
Add our brain boosting Focus Blend to your morning beverage to get your gears moving.
Brew a Cognition Coffee when you're ready to sit down to work.
Incorporate Focus Blend and 7 Species Blend to your afternoon for a second wind of energy and focus.
Drop 7 Species Blend into your evening beverage to repair and nourish your body before bed.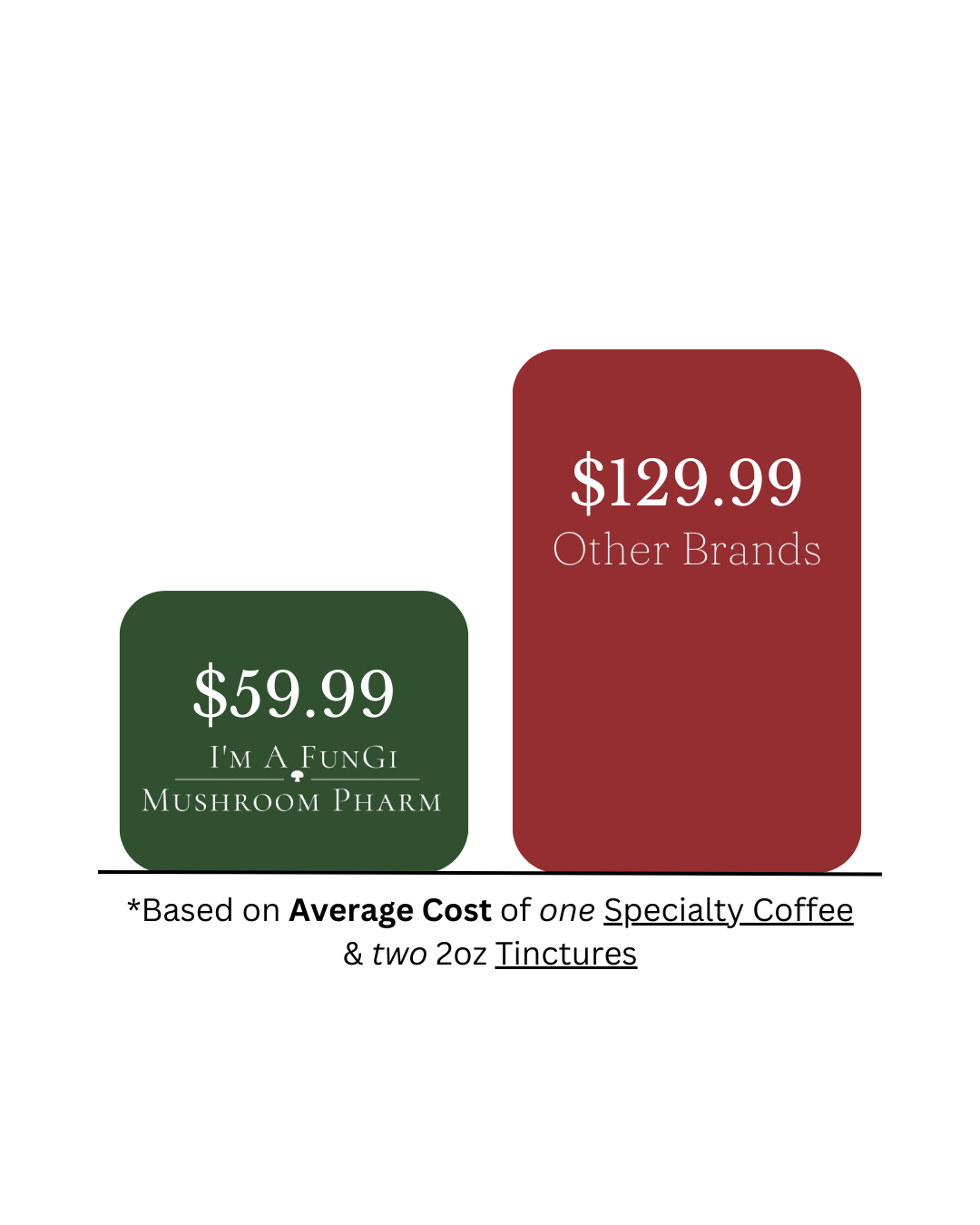 Confidently invest when you choose our Best-Selling Bundle.
Our mission with Best-Selling Bundle is to get the healing power of Mushrooms into your hands at an affordable rate.
To consistently invest in mushroom medicines can come with high price tags with other companies.
We value health over profits and are offer our Best-Selling Bundle at half the price of other mushroom companies.
With our Best-Selling Bundle you can confidently invest in the benefits of mushrooms consistently.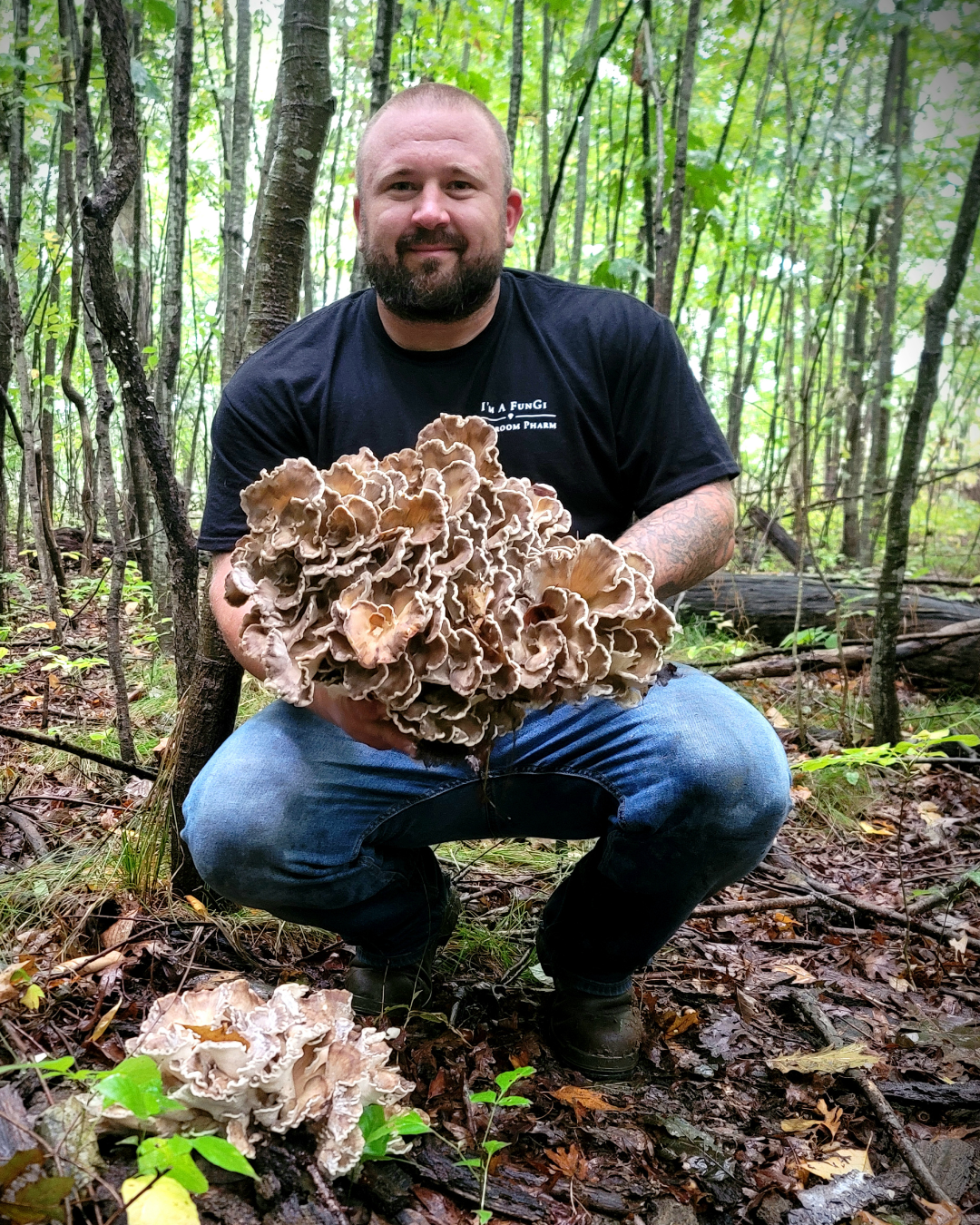 Sustaining your health with sustainable harvesting.
Our wild mushrooms in our Best-Selling Bundle are harvested by CEO and Founder Justin Sule aka The FunGi
Justin has a Wild Mushroom Expert Certification issued by the Indiana State Department Of Health

Justin has 10+ years of wild foraging experience.
Justin's motto with foraging:
"We never take more than we need and always give back to the ecosystem where we can."
The Mushroom Pharm Promise
"At The Mushroom Pharm, we promise to provide you with the highest quality, scientifically supported mushroom supplements to enhance your wellness and improve your overall health and vitality."

Your health is our wealth.
Frequently Asked Questions
Are these illegal Psychedelic Mushrooms?

No. All of our products are 100% federally legal. They are non psychedelic. 
What are the health benefits of mushrooms?

Boosting the immune system: Some mushrooms, such as shiitake, maitake and reishi, have been shown to have immune-boosting properties and may help to prevent infections.
Reducing inflammation: Some mushrooms, such as cordyceps and turkey tail, have anti-inflammatory properties that may help to reduce inflammation and pain in the body.
Improving cardiovascular health: Some mushrooms, such as shiitake and maitake, contain compounds that may help to lower cholesterol and blood pressure levels, which can improve cardiovascular health.
Enhancing cognitive function: Some mushrooms, such as lion's mane, have been shown to have neuroprotective properties and may help to improve memory and cognitive function.
Supporting cancer treatment: Some mushrooms, such as Turkey tail, have been studied for their potential to support cancer treatment by helping to boost the immune system and reduce inflammation.
Are mushroom supplements safe to use?

Mushroom supplements are generally considered safe to use when taken as directed. However, it's important to be aware that they can interact with certain medications, so it's always best to consult with your healthcare provider before taking any new supplement, especially if you have any medical condition or are taking any medications.
What types of mushrooms are included in mushroom supplements?

The mushroom starter bundle contains Reishi, Lions Mane, Chaga, Cordyceps, Maitake, Shiitake & Turkey Tail
How do I take the supplements?

Cognition coffee can be brewed in a french press, pour over or espresso machine.


Tinctures can be take lingually (under the tongue) or mixed into tea's, smoothies & beverages.
How long should I use the Mushroom Starter Pack before expecting results?

The benefits compound over time. Some people see significant results within days, others it takes several weeks.
Are mushroom supplements suitable for vegetarians or vegans?

They are 100% animal product free.
How can I ensure that the mushroom supplements I am purchasing are of high quality?

Our mission is to bring you the highest quality mushroom product available. Our testimonials and loyal customer base indicate we are fulfilling on this promise.
Are there any money-back guarantees or return policies for the Mushroom Starter Pack?

If you are not completely satisfied with our products we will refund you within 30 days.