Experience a surge of focus and energy with our powerful nootropic Focus Blend.
Lions Mane, Chaga, Reishi, Cordyceps, and Wild Ginseng all world-renowned brain-boosting supplements are all conveniently packed into one bottle.
Lion's Mane stimulates the growth of brain cells and boosts your immune system*
Chaga high in ORAC (Oxygen Radical Absorbance Capacity). Packed with beta-glucans and antioxidants known to reduce inflammation. Can slow the growth of cancer cells*
Reishi improves sleep, reduces anxiety and depression, enhances focus, and lowers high blood pressure. Antioxidant, helps boost the immune system*
Cordyceps open up your airways, improves muscular performance, and boosts your energy levels*
Wild Ginseng reduces neural death and protects neurons from oxidative stress. Supports mitochondrial function*
Focus Blend  is a 2 oz tincture bottle. Other ingredients include <5% organic brown rice, alcohol and water.
All mushrooms were harvested, farmed, or certified by a Licensed Mushroom Expert.
*These statements have not been evaluated by the Food and Drug Administration. These products are not intended to diagnose, treat, cure, or prevent any diseases.
Regular price
Sale price
$34.99
Unit price
per
Sale
Sold out
Share
View full details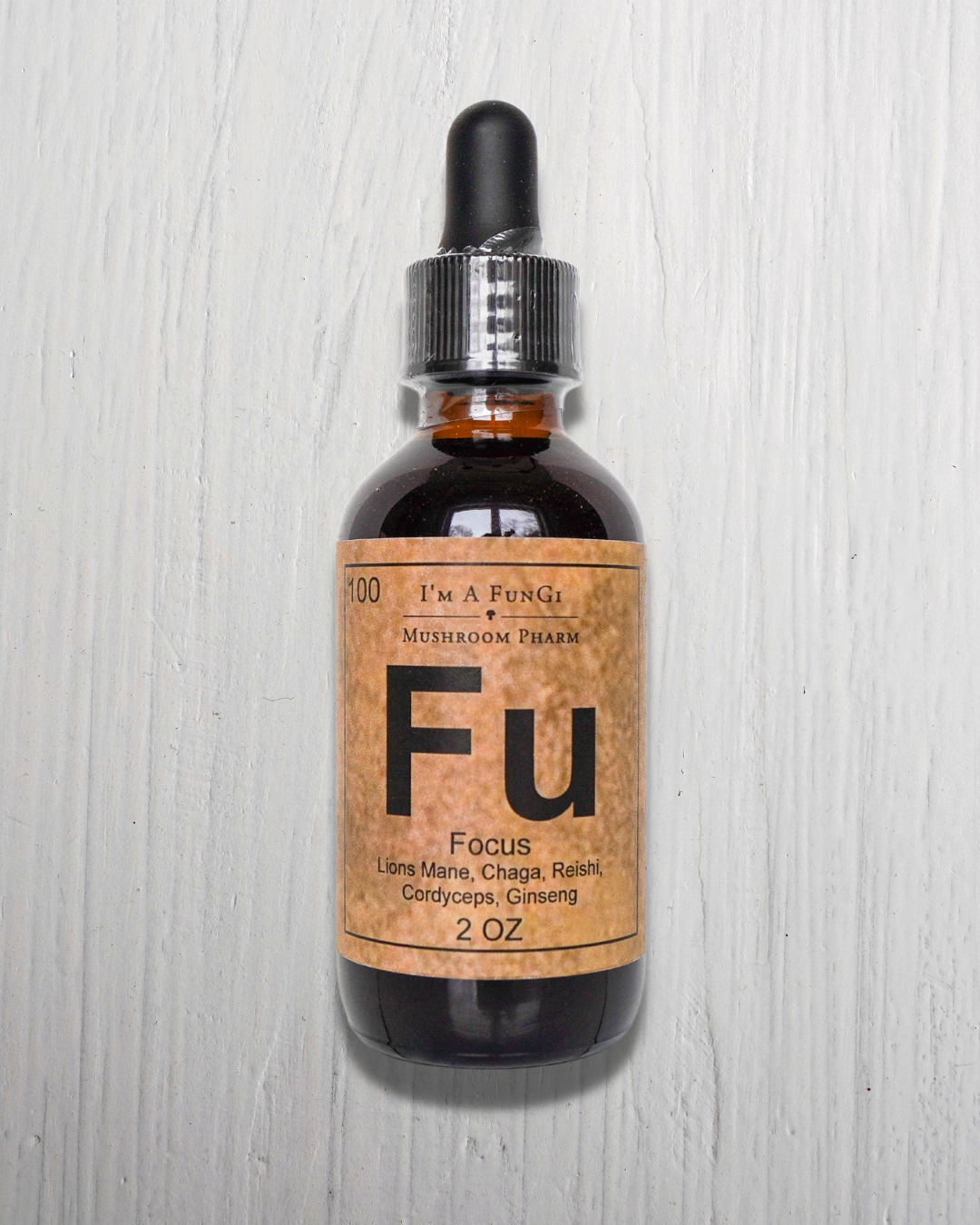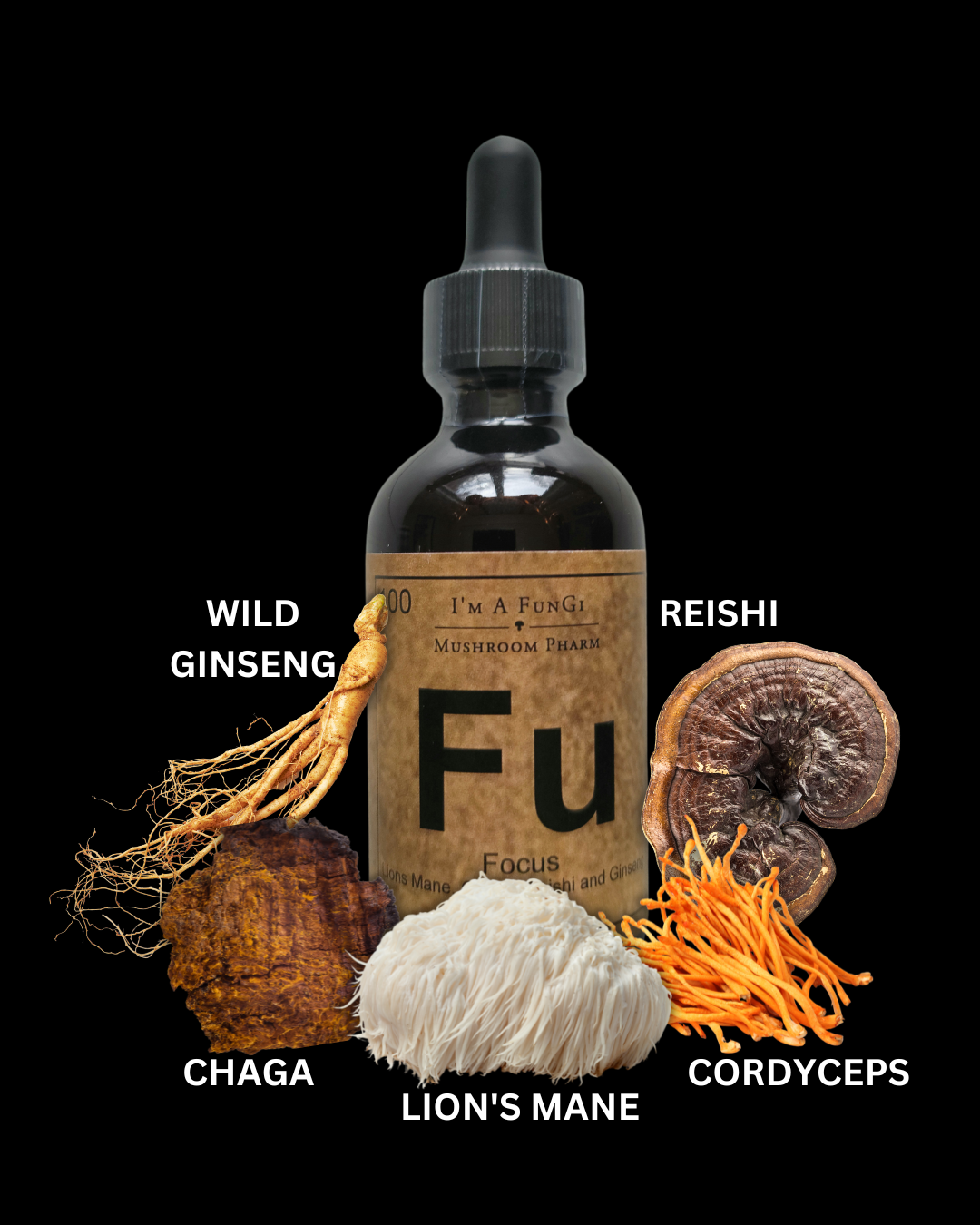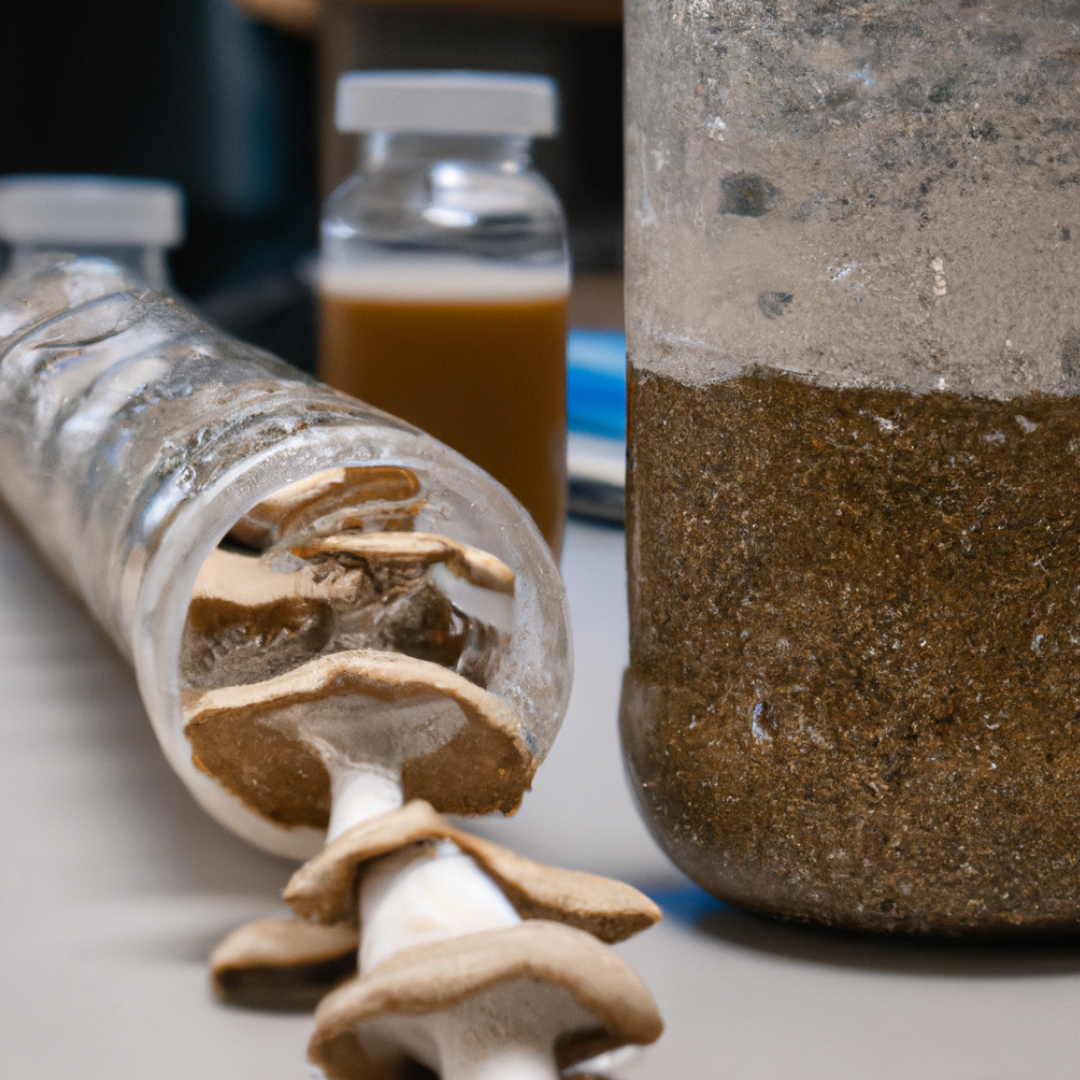 How our Tinctures are Hand-Crafted
First, we forage and collect our medicinal mushrooms.
Then we dehydrate them to maintain quality.
After the mushrooms are dry we grind the mushrooms.
This grinding is an extra step most other companies DON'T do,
but we do to ensure better extraction.
Once grinded, our mushrooms are dual extracted.
First extraction in alcohol and second extraction in hot water.
10 weeks later, we put the mushroom extraction into the tincture bottles.
This process is all done by hand, making our mushroom products hand-crafted.
Suggested Use
SHAKE BOTTLE WELL
Direct - Place 3 to 4 drops under your tongue (sublingual, moderate alcohol burn effect)
Indirect - Add 3 to 4 drops into morning coffee, favorite beverage, or smoothies
Take TWICE a day EVERYDAY for maximum benefits.
Increase dosage slowly to 20 DROPS (1 ml) a day overtime.
Please refrigerate after opening.