Experience the ultimate fusion of cognitive-enhancing ingredients with our Cognition Coffee.
Cognition Coffee fuses the nootropic capabilities of wild mushrooms and specialty dual origin coffee to create a cognitive mood enhancing beverage that is completely hand crafted*.

High-Altitude Brazilian & Honduras Coffee Beans
Our specialty dual origin high-altitude washed Honduras and Brazil beans provide a nutty and earthy taste to our Cognition Coffee. 
Lion's Mane & Chaga Mushroom

Our Cognition Coffee includes wild foraged Lion's Mane and Chaga mushroom which is air-dried, ground, and mixed into the coffee beans to provide a nootropic mood boost. Scroll down to read more about the health benefits of these mushrooms!
Cognition Coffee is a 12 oz bag of ground coffee beans and mushrooms.

Regular price
Sale price
$19.99
Unit price
per
Sale
Sold out
Share
View full details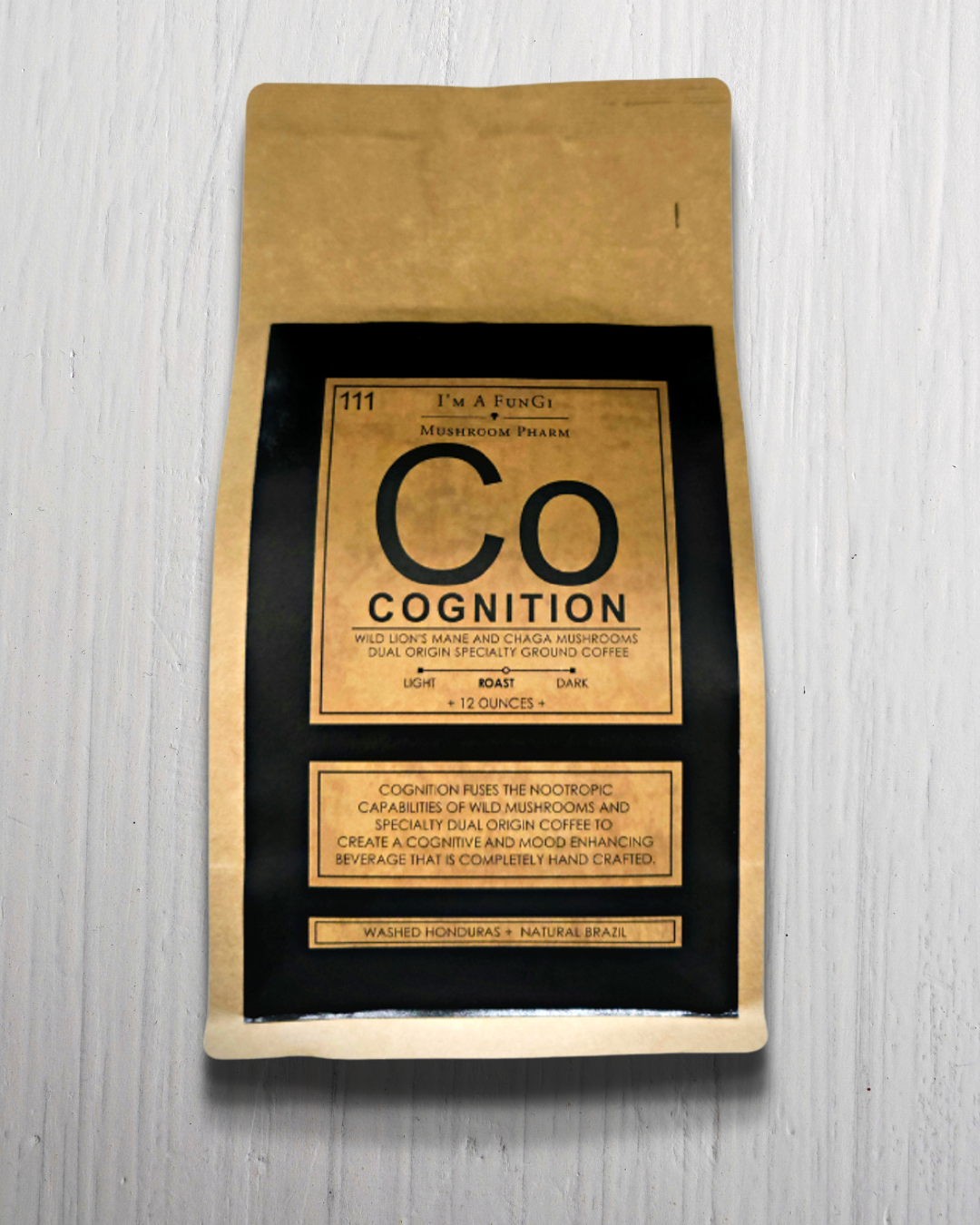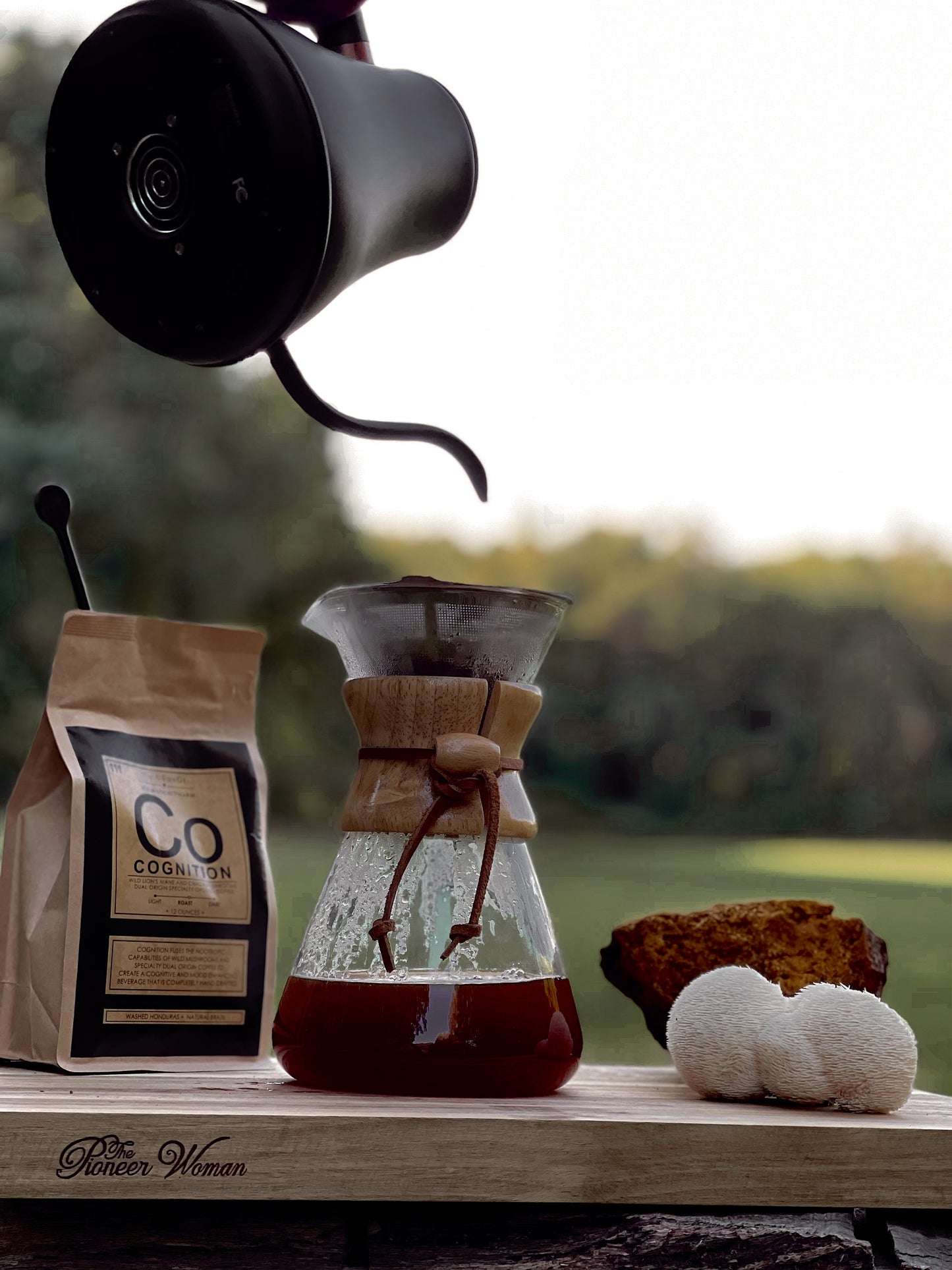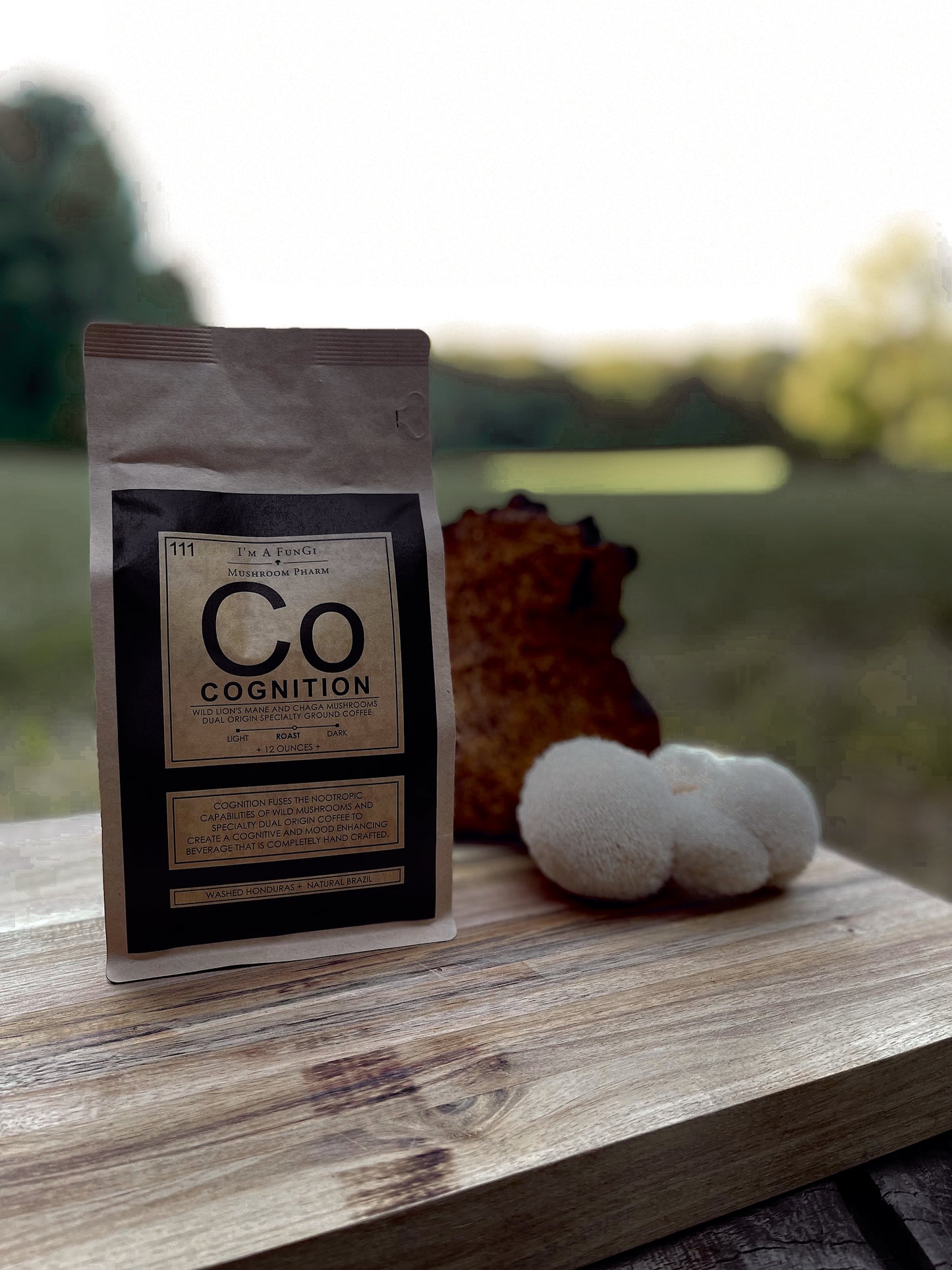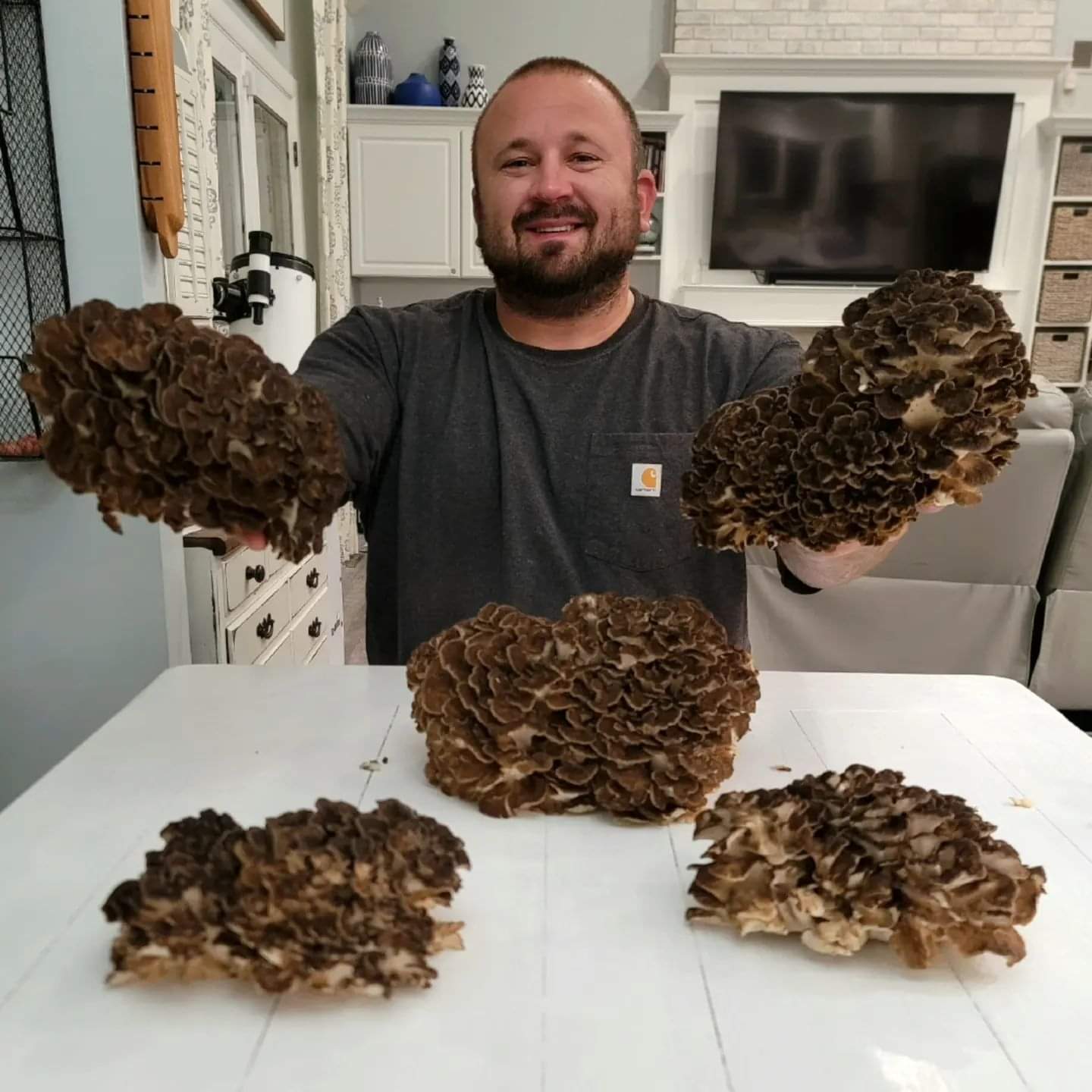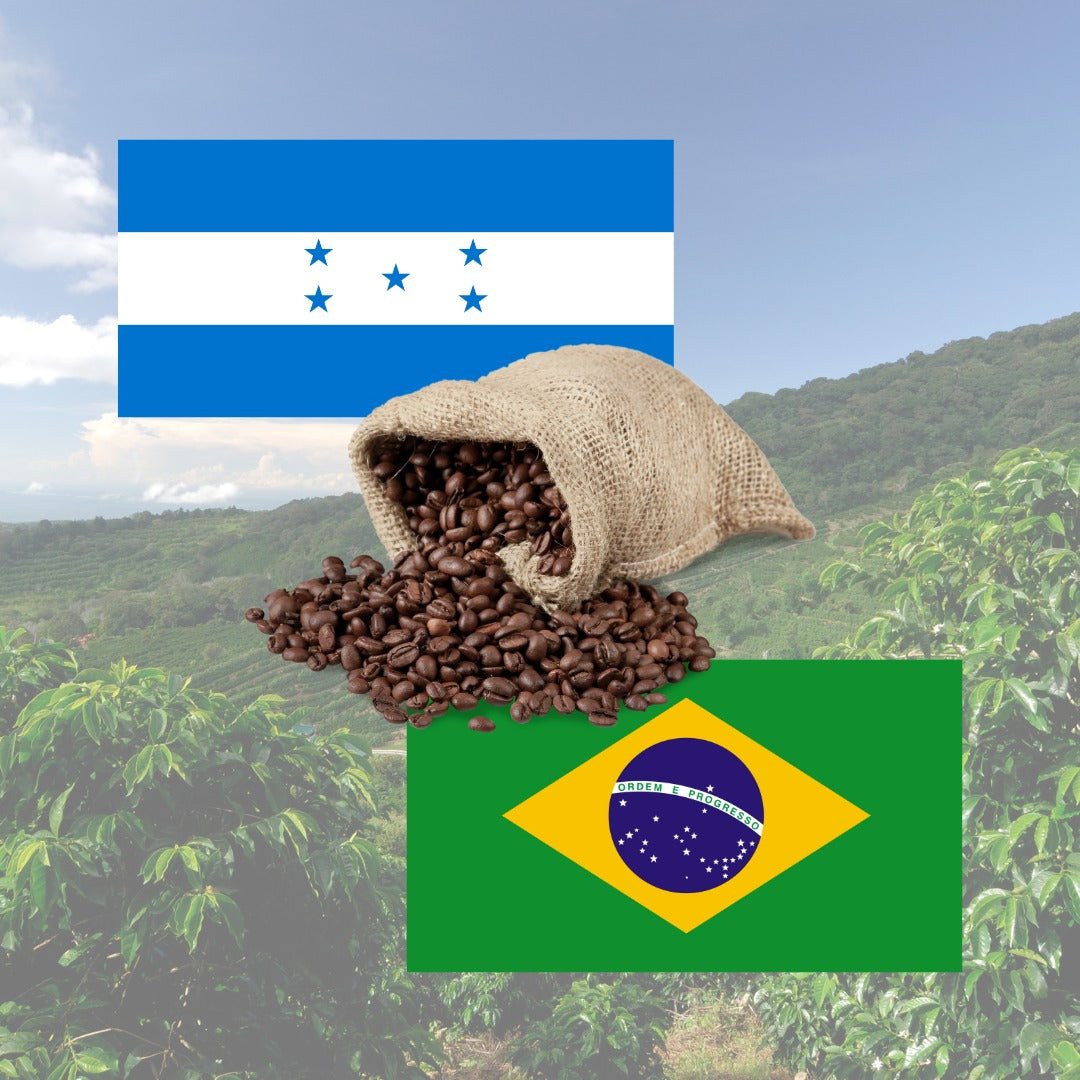 The Hidden Benefits of High Altitude Coffee Beans...
Cooler mountain temperatures create a slower growth cycle for the coffee tree which prolongs bean development. 
This longer maturation process imbues the coffee bean with more complex sugars, yielding deeper and more compelling flavors. [R]
This allows you to enjoy the rich, full-bodied taste without the need for cream and sugar.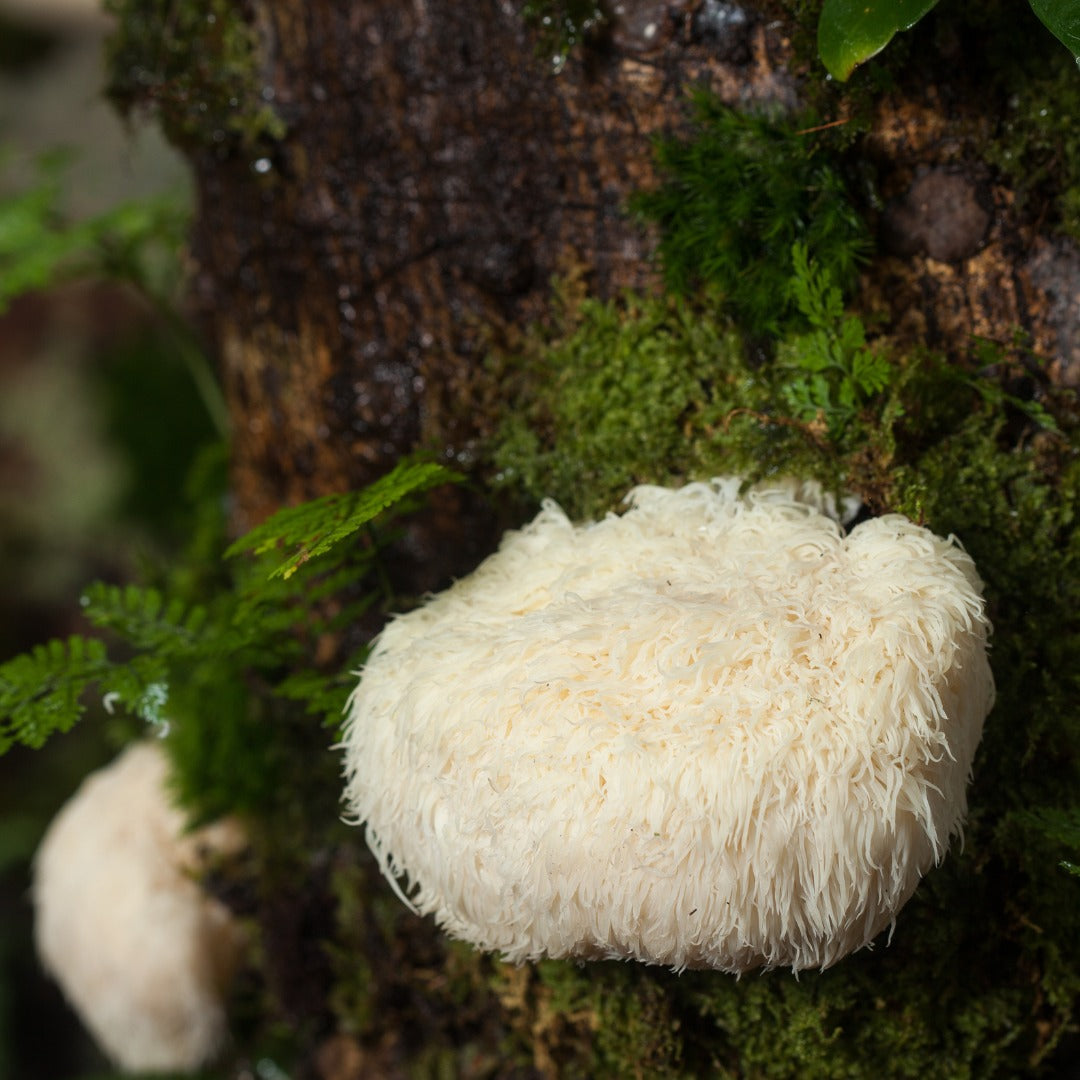 Benefits of Lion's Mane Mushroom (Hericium erinaceus)
Lion's Mane is known for increasing nerve survival, delaying neuronal cell death, and enhancing nerve regeneration. 
Studies have related Lion's Mane use with improving behavior and tranquilizing the mind for those experiencing depression or anxiety.
It has also shown to be useful in reducing and treating neurodegenerative disorders such as ischemic stroke, Parkinson's disease and Alzheimer's disease. [R]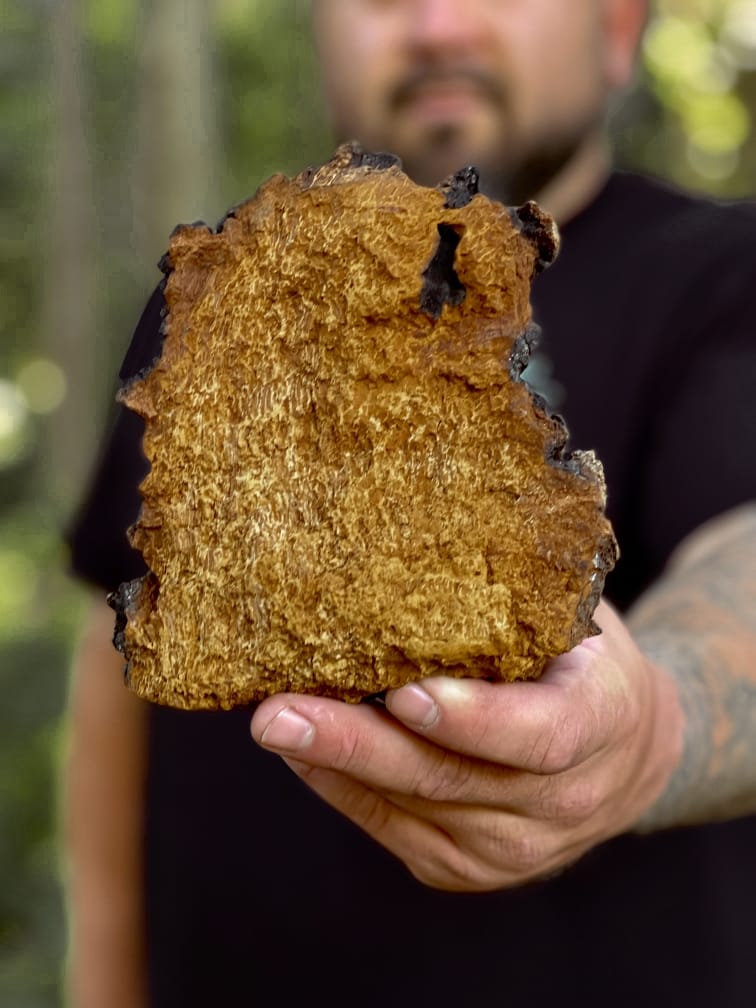 Benefits of Chaga Mushroom (Inonotus obliquus)
The antioxidant health benefits of Chaga have been known since the sixteenth century.
 It's been reported as a folk medicine in Russia, Siberia, North America and North Europe for treating heart and liver disease as well as general internal cleaning.
Within the past several years, studies proved Chaga to be anti-viral, anti-bacterial, antidiabetic, anticancer and effective on reducing oxidative stress in lymphocytes from gastro-intestinal disorders. [R] [R] [R] [R]*
Suggested Use
French Press, Dripper, or Pour Over
20 GRAMS or 4 TABLESPOONS of Cognition Coffee
For every 350 GRAMS or 12 OZ of Water
Add an extra tablespoon for a richer cup.
Espresso Machine
Grind before adding to Portafilter
I call it my "Get S**t Done Coffee". Having enough for a daily brew means I get a lot done with this bundle.
- Dave, VP & High Performer -
How Cognition Coffee Is Roasted & Prepared
How-To Brew a Pour Over Cognition Coffee